Standard drawings - loadings, fixings and general arrangement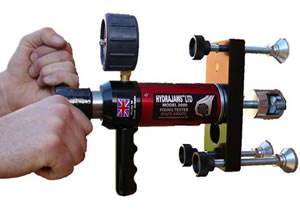 We have provided a selection of our most commonly requested drawings for your information. We provide these as generic drawings and you should discuss your particular project with Continental prior to relying on any of these drawings as there may be specific elements of your project that require these general drawings to be modified.
Rather than rely on generic information, we would prefer you to contact us to discuss your specific project. It may be that our standard products don't suit your facility but as a manufacturing company we may be able to offer a re-design to suit your invididual requirements.
All our techincal advice and consultancy is offered free of charge as we would prefer to ensure your building is designed from the ground up to suit our equipment rather than you having costly retro-fit requirements later in the programme.
Our technical sales and drawing office teams have over 150 years of combined experience working with builders, arhcitects and structural engineers on fitting out sports facilities with sports equipment - so there is rarely a situation that we haven't seen before and we are pleased to provide you with the benefit of that experience.
For pre-sales technical information please call 01484 542 051 and ask to speak with a member of our technical sales team, or please email sales@contisports.co.uk
For post-sales but pre-installation technical information please call 01484 542 051 and ask to speak to a member of our drawing office, or please email drawingoffice@contisports.co.uk